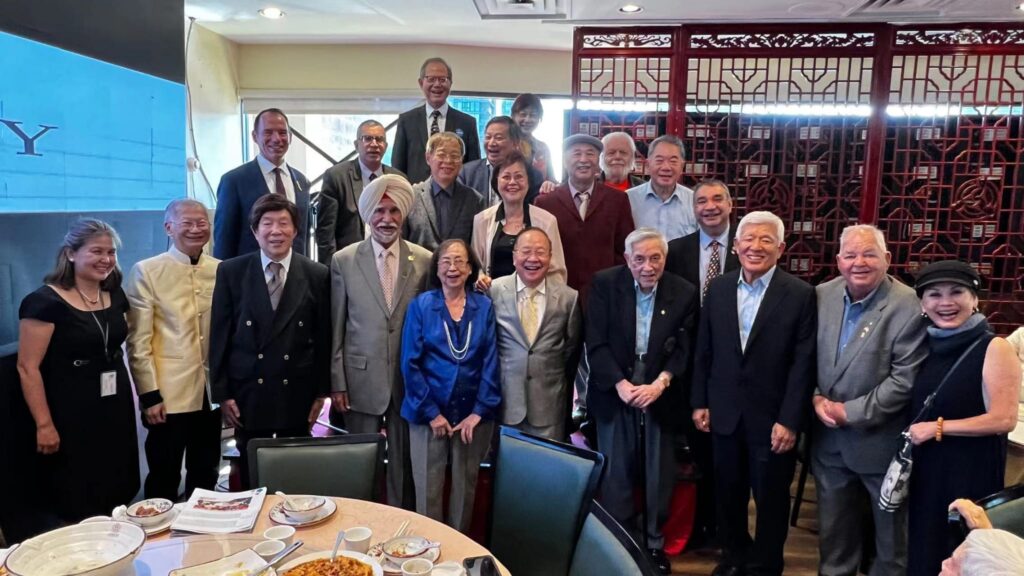 2022 Seniors Day
On October 1st, 2022, BC Cultural Diversity Association (BCCDA) presented the 2022 Senior Day award ceremony to celebrate International Seniors Day, from 11 am to 2 pm at Marine Bay Restaurant in Richmond, BC.
Participants enjoyed multicultural lunch and entertainment. Marine Bay Restaurant served excellent Chinese food, and performers from the Korean, Chinese, Canadian and Thai communities performed.
Thank you all for participating in this beautiful occasion.
---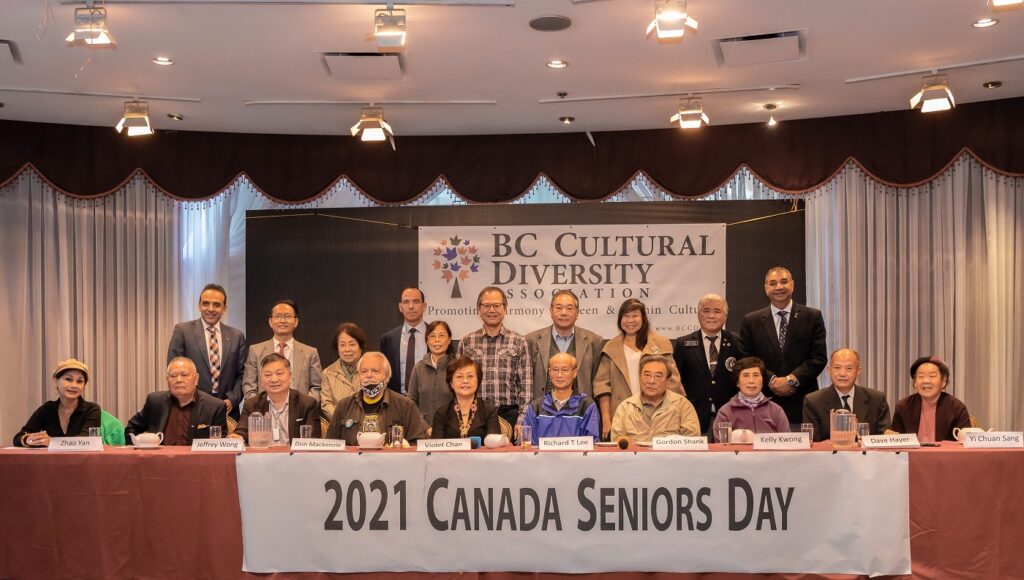 2021 Seniors Day Press Conference
BC Cultural Diversity Association invited media representatives to a press conference on Friday, October 1, 2021, at 11:00 am at the Floata Seafood Restaurant, Chinatown Plaza, 180 Keefer Street, Vancouver.
This press conference was joined by representatives of several partner organizations of BCCDA to inform about the celebration of the National Seniors Day which will be held on Saturday, October 30, 2021, also at the Floata Seafood Restaurant.
---
Summer Picnic 2021
Everybody loves a nice summer picnic! Good weather, good food and good company! BCCDA organised a picnic on 7th August at Central Park, Burnaby BC. Unfortunately, it rains the whole morning. However, we are happy that in spite of the pandemic during this period of the year & the rain, we still had a good show-up of over 50 people!
We had lots of food and goodies contributed by everyone attending. Most importantly, we had good companies! Every one of us group together under the tarp chatting away and enjoying our food. Yes, it is unusual but we had fun! We had also signed up one Life Member, one Renewal and several new members on site. It is indeed a great success for our event!
In conclusion, we wish to thank everyone for your attendance, contributions and support. We look forward again to welcome you for your participation in 2022. [Contributed by Violet Chan]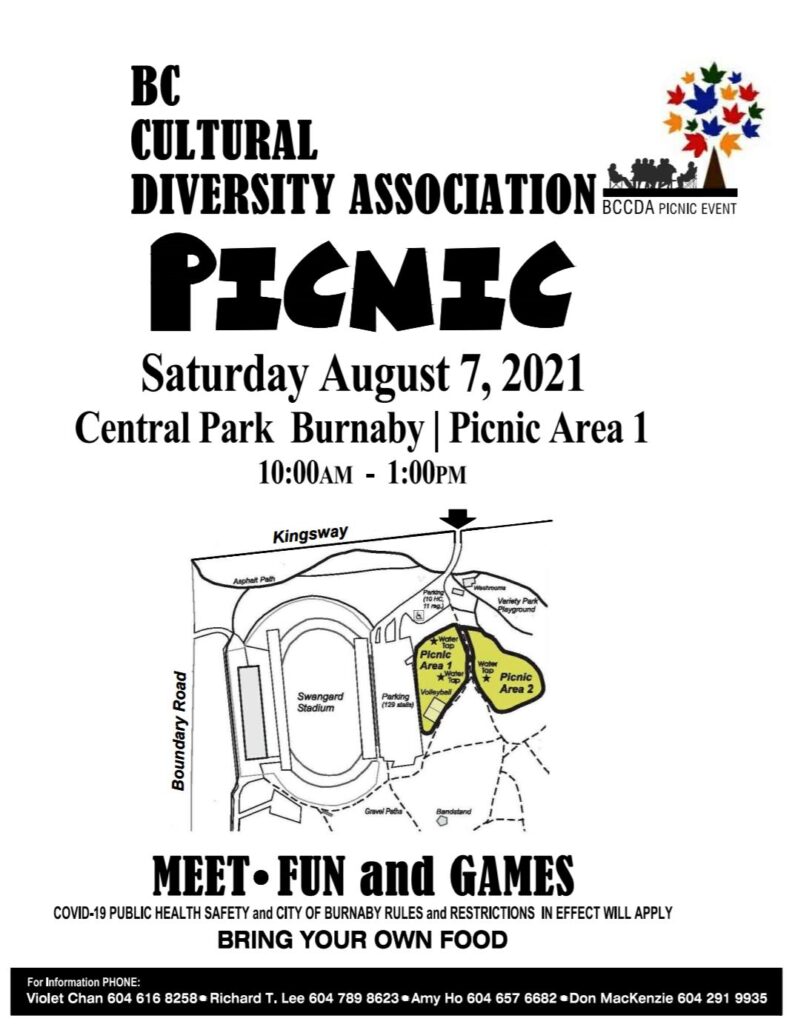 ---
National Seniors Day
October 1 was proclaimed as International Seniors Day by the United Nations in 1990. The Canadian parliament passed the Celebrating Canada's Seniors Act in 2010 designating October 1 each year as National Seniors Day. A federal ministerial portfolio for seniors was created in 2018 by Prime Minister Justin Trudeau and the Honorable Filomena Tassi was appointed as Minister of Seniors.
The National Seniors Day Celebration features recognition with appreciation awards of notable seniors (85+ years old) from diverse cultural backgrounds who made a difference to their communities. Several cultural performance representing different facets of the society are also part of the event.
BCCDA, in cooperation with Canadian Race Relations Foundation, Chinese Canadian Military Museum Society, Vancouver Singapore Club, Scandinavian Community Center, Horseshoe Press, G&F Financial Group and Eclipse Awards, organized and presented the 2019 Seniors Day celebration on October 16, 2019 from 11pm to 2:30pm at the Floata Seafood Restaurant in Vancouver, BC.
400 people attended this event. Greeting messages from the Premier of BC, Leader of the Official Opposition, Mayors of the Cities Burnaby, Richmond and North Vancouver were received. Ten seniors were honoured with plaques and certificates, namely: Neill Chan, Tommy C.G. Wong, Tomas Avendano, Troy Dalen, Nils Kristian Frostad (Kris), John Halani, Roshan Kochhar, Kupp Swami (Sam) Naicker MBE, Gerda Suess and Cheung Man Tsang.
Participants enjoyed multicultural lunch and entertainment. Chinese, Korean, Indian and Indigenous food were served, and dancers from the Vietnamese Canadian, Chinese Canadian, Indigenous, Scandinavian and Filipino Canadian communities performed.
---
Other events: